Move Over Reese's, There's a Low-Carb Peanut Butter Cup In Town (+ Rare 40% Off Amazon Sale!)
Next level keto candy! 😋
Are you as obsessed with peanut butter and chocolate as much as I am? If so, you'll be happy to hear that Quest now sells keto-friendly peanut butter cups. Yep, you heard me, all the peanut butter and chocolate goodness that is oh so low carb!
Plus, we've got a sweet Amazon deal for ya! Read on for more info.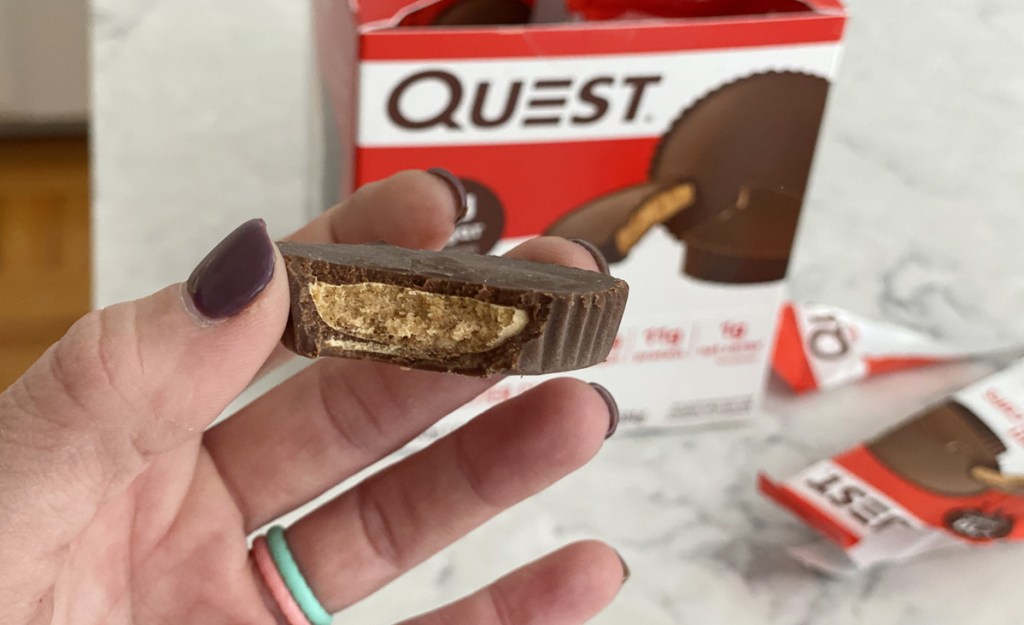 Stop what you're doing and get these keto peanut butter cups ordered ASAP!
Today only, hurry on over to Amazon where they are offering 40% off these delicious Quest Peanut Butter Cups!
Here's the deal…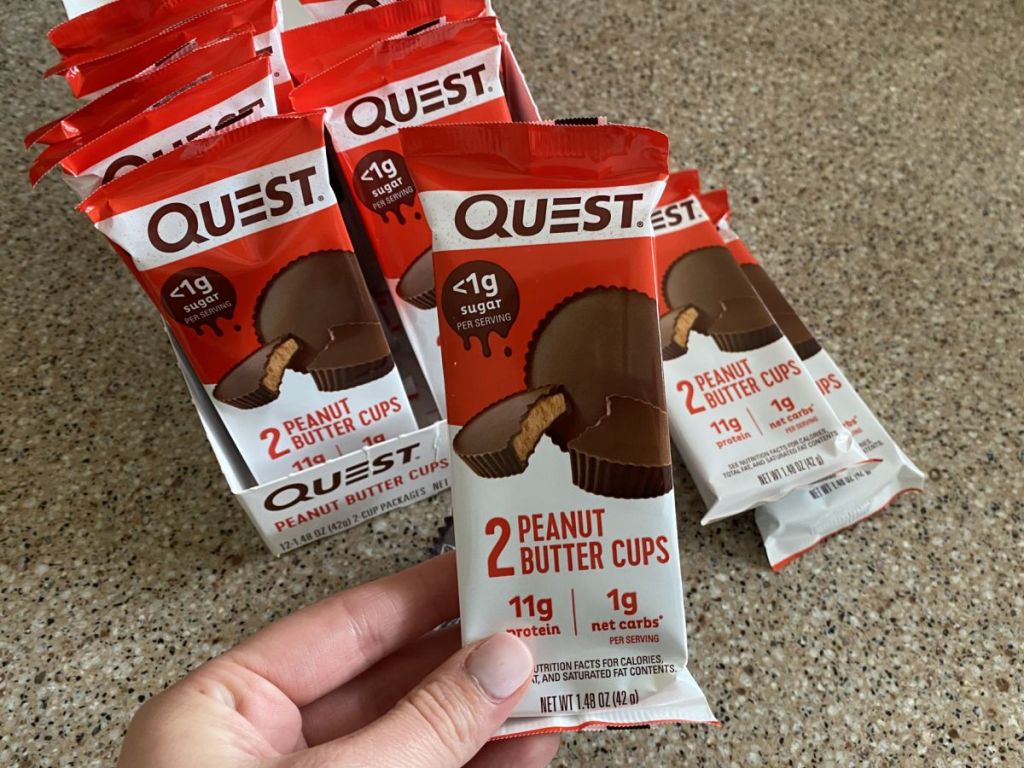 We already love Quest's Protein Chips and Snack Bars, so we were incredibly pleased when chomping down on these Peanut Butter Cups and realizing that they're just as delicious! 😋 They sure hit the spot, especially if you're craving something sweet and chocolatey, or need a quick but satisfying snack idea.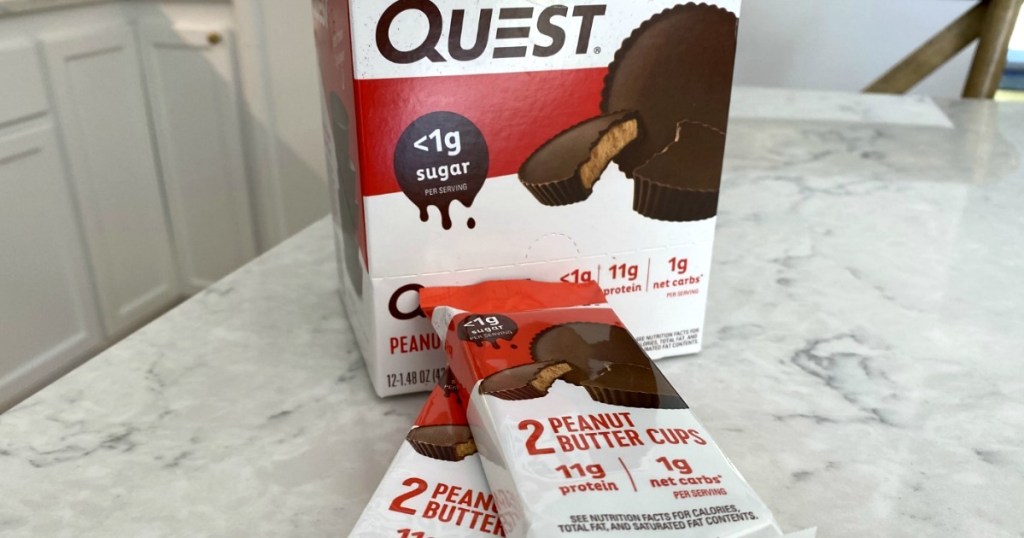 We realize that some may consider these peanut butter cups to be dirty keto, so please be sure to check the nutrition info below when deciding if these are something you want to add to your snack options.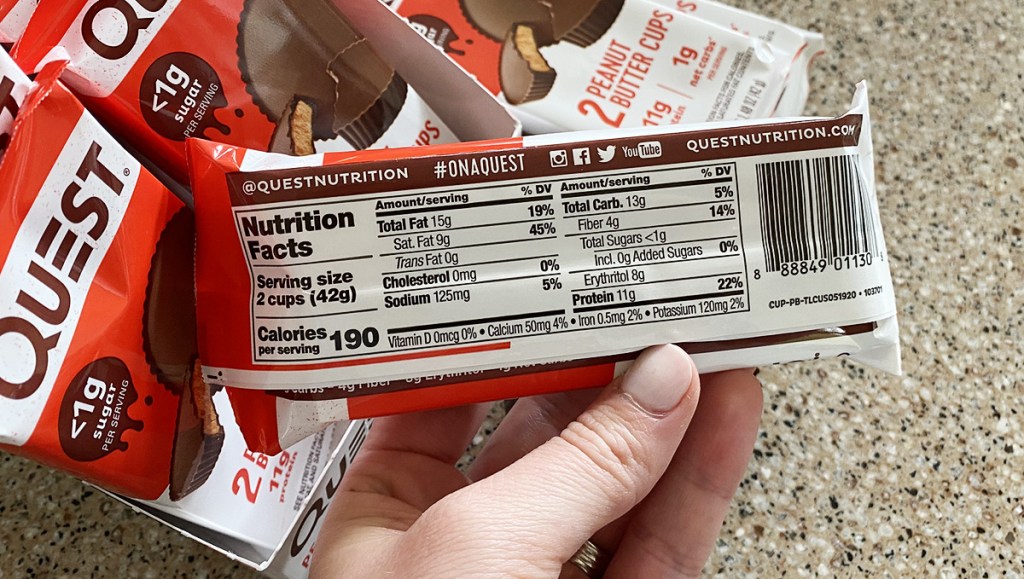 Serving Size: 2 Cups | 190 Calories | 15g Fat | 13g Total Carbs | 4g FIber | <1g Sugar | 8g Erythritol | 11g Protein | 1g Net Carbs
Ingredients: Whey protein isolate, erythritol, unsweetened chocolate, cocoa butter, peanuts, palm kernel oil, soluble corn fiber, sodium caseinate, sunflower lecithin, sea salt, butterfat, natural flavor, peanut oil, sucralose.
---
(And no, they are not paying us to say any of this!)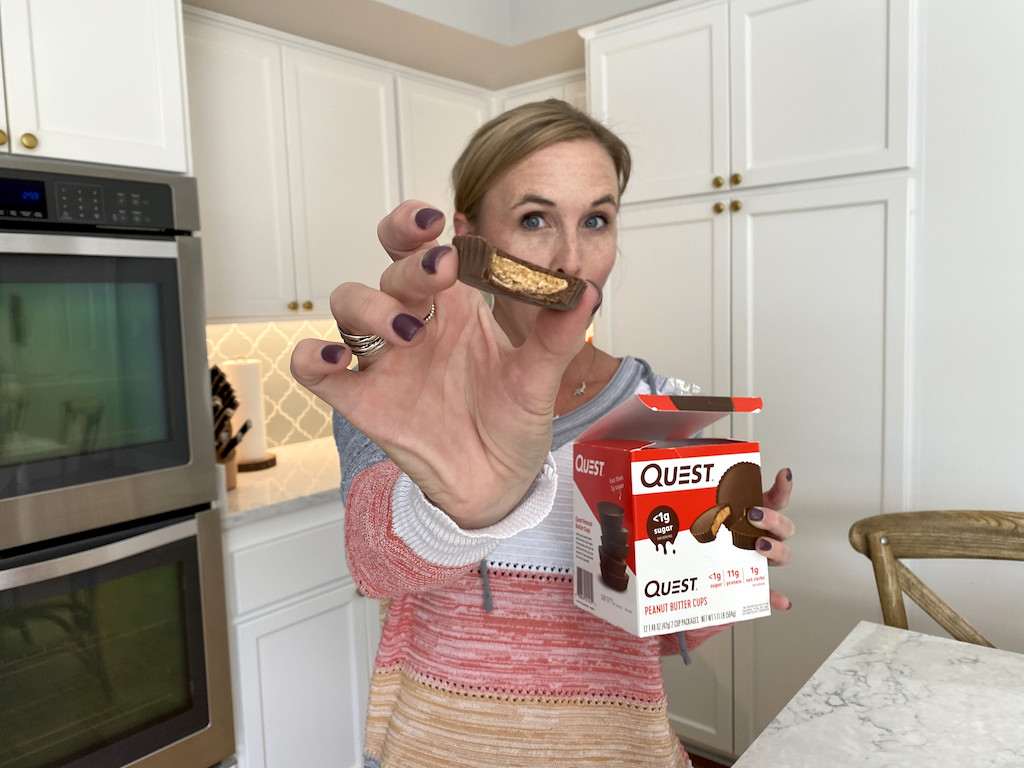 "I love love love LOVE these peanut butter cups, but there's one frustrating thing… my husband (oh and the steep price! 😬). I keep ordering boxes of them, and he likes them so much that he keeps eating most of them. 😩 They seem to disappear overnight! Next time I'll be hiding the box… but regardless, they are such a yummy treat. They sure give me a sweet fix when the cravings hit! And I LOVE when they're on sale!" – Collin
---
"I'm pretty picky when it comes to peanut butter and chocolate. Sometimes the low carb attempts just don't hit the mark. But OMG, these Quest peanut butter cups are a total home run! When I heard Collin mention them, I picked up a few and now I'm addicted!" – Angela
---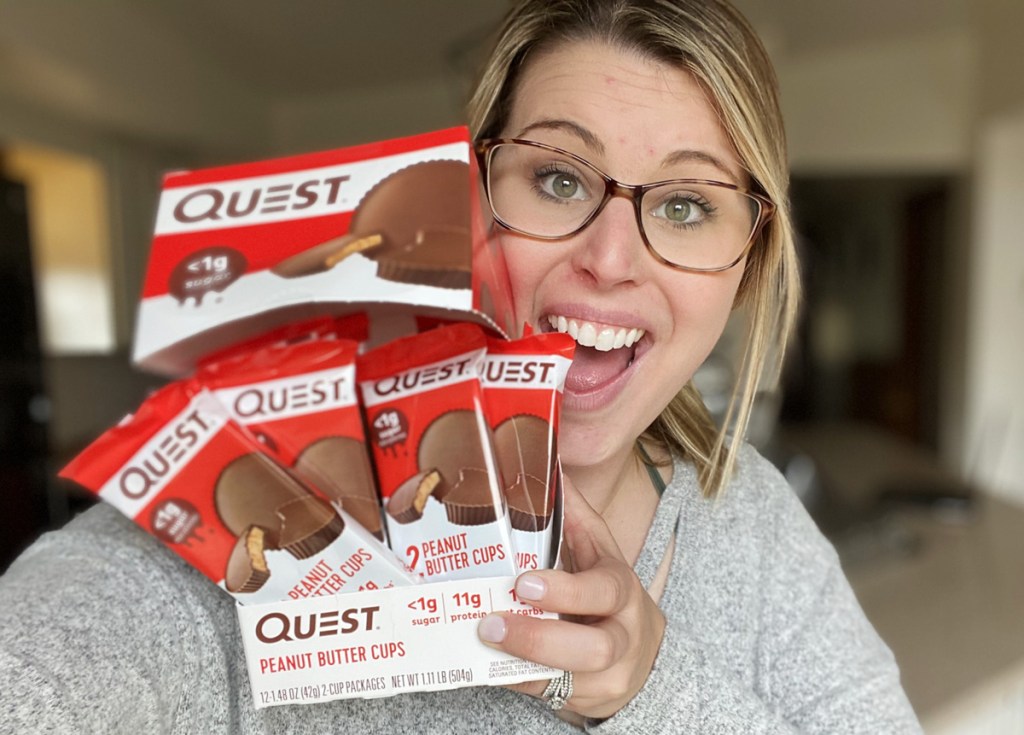 "Oh Quest… you've got it RIGHT! My love for Reese's Peanut Butter cups runs deep, but you've got me hooked… I am now obsessed with your low-carb peanut butter cups. No after taste, no chalky texture, nothing weird. If you didn't know the difference, you'd seriously think they were full of sugar. Ahhhhh love them!😋" – Amber